Showcase Of Apps
Click Image To view app
---
Personal Referral Engine
People check their phones up to 150 times a day. Having a personal app with the clients image as the icon on a mobile device is incredibly powerful. They are a constant reminder of your brand and a constant opportunity for them to share in-person with friends, family and acquaintances.
---
Demo
Here is a quick demo of MyPhotoApp. Works on iPhones, iPads, iPods, Android phones and Android tables.
---
Global Reach
My Photo App is effective everywhere... If you are not using apps... your competitors are! Your app images are stored in SoftLayer's Global Content Delivery Network to provide exceptional delivery of your apps ... worldwide!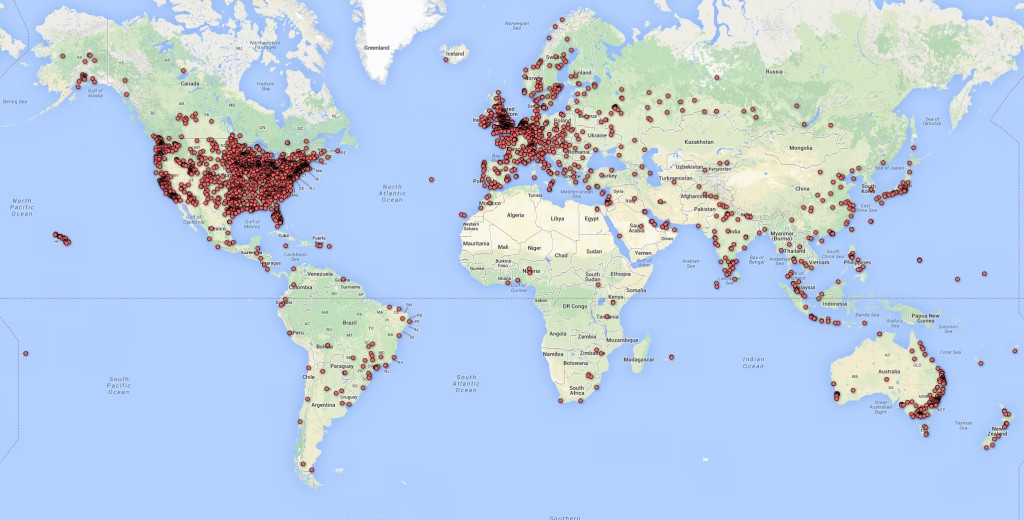 ---
Social Media
Today you must be active with social media and MyPhotoApp integrates with that quite nicely. Prominent on the app are social sharing buttons. This makes it incredibly easy for people to share their apps with their friends and family. Placement on the top is a constant reminder to share. If you prefer, with flexible placement of the icons, you can be a little more subtle and place the icons at the bottom of the app for a more passive approach.
---
Effective Analytics
MyPhotoApp has comprehensive statistics. It records the various types of devices as well as how many times the app was viewed, installed, and the number of unique devices it was installed on. You can track how successful your apps are being shared and if your app is tied to a model program, how effective your models are. These statistics give you the metrics to improve your marketing.
&nbspIn addition to individual app analytics, you can get the total of your apps so you can see the cumulative effects of apps for your brand.
---
Mobile First
MyPhotoApp apps are specifically designed and optimized for mobile devices.
Mobile marketing is a must in today's world because in 2015 it is projected that there will be 8 times more sales of mobile devices than computers or laptops.
If you are not hitting the mobile segment, you are missing out.
---
Forms
Forms bring mobile apps to a new level of client engagement. You can now embed a customized form with fields for your specific needs inside your apps. The potential uses are limitless... here are a few ideas:
You can add a contact/inquiry form with all of your apps.
If you have a model program, you can add a model application form in your apps.
You can create a model release form and put the app on your phone so you always have a model release available when needed.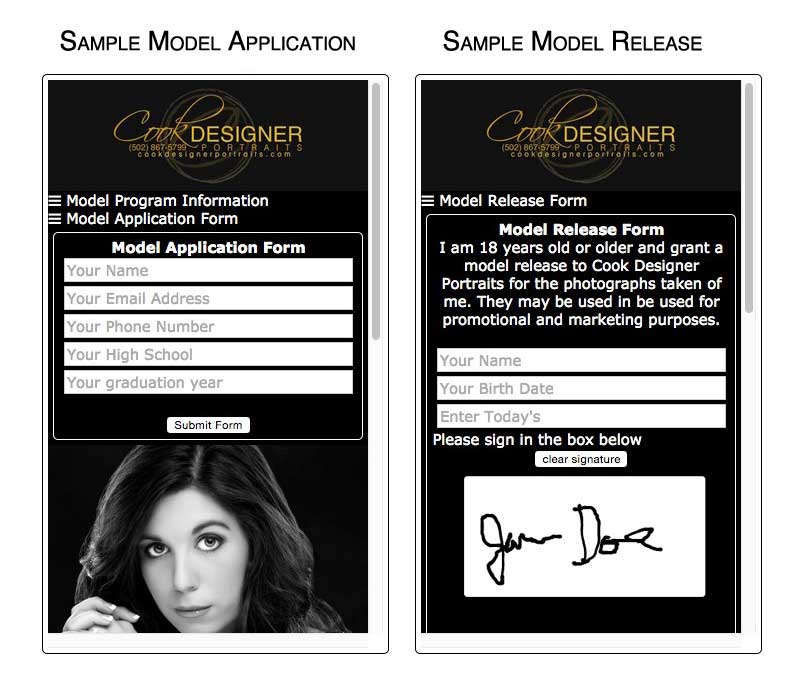 You can use forms for pretty much anything and eliminate paper. With forms going directly to your email, you can always find them when you need them wherever you are (assuming you are using a cloud email service like gmail).
---
Branding and Layout
MyPhotoApp has 8 photo layout options to choose from and powerful control over branding and color scheme to make an incredibly powerful social marketing tool that complements your brand.
Checkout the showcase apps below to see more examples.
---
Mobile Websites
The Professional version of MyPhotoApp permits to you build multi-page apps, with menus and other enhanced features that go way beyond the experience that normal apps can provide. You can create a mobile website for your business and others.
Go take a look at your current website using a mobile device. Are you happy with the way it looks and behaves? If not, then MyPhotoApp mobile website features may be exactly what you need. More and more clients are using their mobile devices to interact with the web and you need to make sure that the experience they have is second to none.
To the right is a real example of a mobile website. Click on the image and see how it behaves. Be sure to click on the menu buttons... wedding, events and info.
Creating mobile websites is as easy as creating mobile apps... just a little more work composing the pages. We provide video tutorials to show you how to create your own mobile website without coding.
---
7 Effective Uses Of MyPhotoApp To Add Business Value
The uses of apps to add value to your business appears to be limitless, here are 7 ways..
Provide apps to all of your clients, past and future, with their purchased images on them, free of charge. This is the most effective way to increase brand awareness and get more clients in the door.
Use apps as an up-sell item only available in the packages you want to sell.
With the ability to create up to 10 distinctive brands, you can create your custom apps branded specifically for your vendor friends. Give them away to strengthen your business relationships.
Have a side business that creates apps for other businesses. This may be a great way to supplement your income during your slow periods.
Create marketing materials for your business, such as clothing guides or studio introductory materials. Save a bunch on printing costs.
Create photography aids for you like a posing app, lighting app or an inspiration app of your favorite pictures you want to emulate.
If you have a model or rep program for your studio. Instead of paying to print model rep cards, give your models a model/rep app. You can set goals, such as their app must be install x number of times, and track their success using the analytics function.
---
Why Apps Are So Powerful
Professional photographers have always relied on word-of-mouth advertising from happy clients to bring in new business. It makes perfect sense. Photography is a delicate art, and no two studios are going to shoot their subjects in exactly the same way. Nothing can convince more prospects to come in and have their photos taken than a glowing review from a trusted friend.
However, genuine word-of-mouth endorsements have an expiration date. Clients are most eager to share their photos during the week following a shoot. This limited time window means that, while generally very effective, word-of-mouth referrals can only spread so far from the original client. This forces many photographers to work extra hard to turn out more and more overjoyed customers who will pass their business card along to others immediately following their session.
Technology has made it easier than ever to capitalize on the initial satisfaction your photography clients feel following a session. Through the use of smartphones and social networks, their positive experience can spread like a virus to countless thousands of targeted prospects with the same effectiveness of traditional word-of-mouth advertising. Best of all, it has a much greater potential, and absolutely zero time sensitivity.
Introducing My Photo App. It's a simple program that allows studios to create personalized digital photo albums featuring the best shots from each client. These albums can be watermarked and branded with your studio's information, making them function like powerfully attractive and always unique business card. Photographers can give these personalized digital albums to clients as a free bonus after each session, along with the perfect way to show examples of your work to their entire social network.
My Photo App can create an attractive photo album for your clients in under a minute, and the potential outreach and return is only limited by the outgoingness of your clients. It optimizes the use of an extremely valuable asset you are already sitting on: the social connections of your existing client database. Take a moment to check out the video demos and tutorials offered here. When you are ready to incorporate the single cheapest, most effect, potentially viral marketing tool available for photographers into your business, just click Register at the top of the page to get started.
---
Leading Photographers Trust My Photo App
Vicki Derks
I've built posing APPs as well as lighting APPs for my personal use. I've also created clothing/color suggestion APPs. I've not done it yet but am planning to create a promo app to send to clients as well as a 'Seniors 2013′ congratulations APP that I will send to all my 2013 seniors thanking them…. It will include MY favorite photo from all the sessions… Along with a coupon for 2014 referrals.
Bill Wang
Bill Wang Photography
Brilliant job with the app.
I was using Sticky Albums but felt that it took way too much work + time to setup an album–MyPhotoApp takes a fraction of the time (i'd guess only 25% of the time it did with StickyAlbum).
---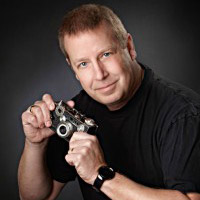 Tom Usher
When I first heard about the iPhone photo apps (from another company) I thought that the last thing I needed was another thing to add to my workflow but as the year has progressed I've seen my senior clients using Facebook less and less and Twitter more and more. I was concerned because I couldn't share more than one image on Twitter at a time. I didn't know how I was going to stay digitally visible.
I tried MyPhotoApp because of a promotional price and especially because of the 30 day money back guarantee. I was blown away at how quick and easy it was to produce an app. I already create "iWallets" for my clients which they receive on CD-ROM after the sale. I now simply use those same iWallets to create an app for them as well. It's usually done and e-mailed to them before they get out of my parking lot. I post MyPhotoApps to my FB page and tweet them as well.
I have had many clients ask how they can get that "cool phone app" during their sales meeting so I know that it's getting buzz. For the ease of use and the great price this is something that you shouldn't pass up!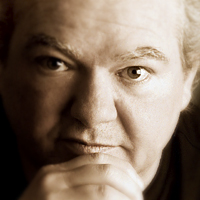 Jeff Comella
MyPhotoApp is mindlessly easy to use!
I was using a competitor's app but felt that it took way too much effort and time to setup an album. Setup is fast and takes a fraction of the time. The auto crop seems just about perfect every time. Arrange the photos, click, and you're done!
One huge benefit for the viewer or client, is the app loads much quicker than the competitors too. You're not kept waiting.
Seniors absolutely love the app! They carry their cell phones with them all the time and so they have their senior photos with them too.
A particular feature I really like is the statistics. The first 30 or so senior apps uploaded have been viewed more than 1000 times! Each viewer sees my business logo, all my contact information and, and can visit my website in one click. It's as if my clients are promoting my business with each person they share the app.
Jim, this is a Killer App! Thanks so much!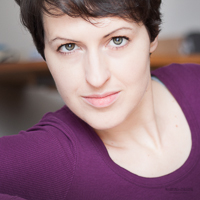 Martina Zaletel
I love My Photo App because its so easy to create your own App, takes couple of minutes all together and you are done.
I tried the competition and I had to follow instructions and still didnt get it, it took more than 10 minutes and then I left it unfinished, no way that would be something I would be willing to go trough every time.
My Photo App is intuitive, the interface is not the prettiest there is but who cares about that, the ease of use and what client sees is important. And it gets five stars in that regard.
---
David Quisenberry
Images That Speak
I have actually booked new sessions by gifting each client who spends 1000 their own app. I am excited about the 2 new features of share by text (all my seniors communicate via txt) plus clickable image linked to url. I am going to now tie all my offers to a "client type" specific url.
I also have been using this app to create a set of poses I would like to use for a session. A great way to quickly remind me as it seems I am starting to need that more and more….
Even though I have just started using MyPhotoApp it is already bringing big dividends with my clients. One client showed it off to a friend and the friend called to book the next day. This will be another tool that will fit very well in my marketing.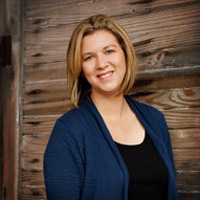 Jayme Goetz
I have been using it! Love. I show off my favorite senior shoot on my phone all the time from my phone. Everyone thinks it is cool that I have my own app.
I finally made an app for my Sister-in-law and she shared it on Facebook. Keep in mind I recently posted her pics and tagged her but for some reason the app created more buzz. One of her friends commented….
"definitely love your pics!!!!! I have got to get an appt with Jayme!!!"
So I just sent the friend a message and told her my number and thanks for compliment about pics, blah, blah
I am going to share my app on my personal page too. I have one on my phone that has my personal family pictures to show off.
Angela Goodhart
This is a GREAT idea. I had been working on color palettes using pictures of my more stylish clients, thinking to incorporate them into a brochure or flyer. But creating an app is a fantastic idea. Hmmmm, I guess I could do a "Welcome" app, or a "What to Expect" app…
I just checked this out and it was SO EASY to use (and I regret to say that I, a former computer programmer, am easily confused by technology these days), I signed up and created a test app and had it on my iphone in 7 minutes. Definitely signing up — thanks for the great deal.
---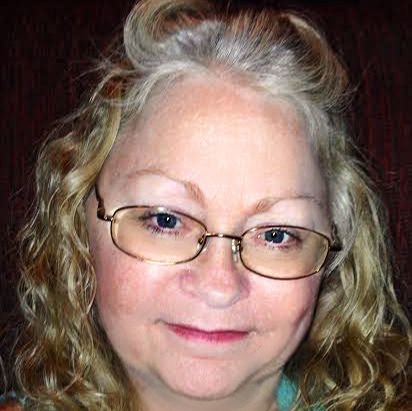 Lori Kreutzer
I tried Sticky and My Photo App at the same time. Within a few minutes I created an app with My Photo App. 25 minutes after I downloaded Sticky, I still couldn't figure out how to upload photos, so I said Forget That and never looked back. I love My Photo App!
Shannon McDonald
Shannon McDonald Photography
Wow. That's some crazy good customer service Jim.
---
Video Tutorial
A short 4 minute video that shows how easy it is to create your very first app with MyPhotoApp.com
---
30 Day Free Trial!
After you register for your trial, you get access to all of the professional version feature for 30 days. There is nothing crippled and the apps you build look and act just like they would if you were already a subscriber. The one exception is that when you login to the builder, you will be present with a screen to remind you that you are on the trial version... but other than that small annoyance, it is identical.
Yes, it sure is. No credit cards are required to start your trial. You can use MyPhotoApp for 30 days with no strings attached. Go ahead and register and you can be building apps within a few minutes.
At the end of the trial, or during the trial, you can subscribe to one of our plans by going to the License tab. Doing so, your trial becomes a permanent account. Subscribing before your 30 day trial is up will not cause you to lose any time as the subscription will just extend your current expiration date. If you choose to not purchase a subscription, after 30 days, your account will expire and you will no longer have access to the builder and your apps will stop working. Eventually, your account and apps will be deleted.
30 Day Money Back Guarantee!
You can purchase with confidence as your purchase is 100% risk free. If you are not satisfied with MyPhotoApp, for any reason, let us know within 30 days for a full refund -- no questions asked.
Subscription Plans
Starter - Only available for first time subscribers. This version lets you see the value that MyPhotoApp provides with a lower investment commitment. When upgrading, time left on your subscription will be prorated and added to your new subscription level.
Regular - This version is great for studios that just want to produce awesome photo apps and don't need the advanced features of the professional version like mobile form integration or mobile websites.
Professional - Everything you need to produce the ultimate in mobile device engagement your clients and to develop/sell apps and mobile websites to other businesses.
Starter
$99 / 6 months
Save 10% today!
(Signup for Information)
Unlimited Apps
1 Year Hosting
Unlimited Images
App Sharing
Custom Branding
Fully Customizable
YouTube, Vimeo and Amimoto Video Support
Provided Music
Email Collection Capabilities
Custom Buttons
Text Blocks
Custom URLS
App Analytics and Statistics
Facebook Support Group
30 Day Free Trial
Sign Up
30 Day Money Back Guarantee
Professional
$299 / Year
Save 10% today!
(Signup for Information)
Unlimited Apps
Lifetime Hosting
Unlimited Images
App Sharing
Build Apps For Other Businesses
Custom Branding
Fully Customizable
YouTube, Vimeo and Amimoto Video Support
Provided Music
Email Collection Capabilities
Custom Buttons
Enhanced Text Blocks
Custom URLS
App Analytics and Statistics
Mobile Forms
Signature Capture
Multi-Page Mobile Websites
Automated Menu System
Embedded HTML
WebSite Embedding
Facebook Support Group
30 Day Free Trial
Sign Up
30 Day Money Back Guarantee
Regular
$199 / Year
Save 10% today!
(Signup for Information)
Unlimited Apps
Lifetime Hosting
Unlimited Images
App Sharing
Custom Branding
Fully Customizable
YouTube, Vimeo and Amimoto Video Support
Provided Music
Email Collection Capabilities
Custom Buttons
Text Blocks
Custom URLS
App Analytics and Statistics
Facebook Support Group
30 Day Free Trial
Sign Up
30 Day Money Back Guarantee
---
Mailing List
If you would like to be on our mailing list to stay current with what is happening in the land of MyPhotoApp, enter your name and email address. You can opt-out at any time.
---
Contact
If you have any pre-sale questions, contact me, Jim Cook, and my team at support@myphotoapp.zendesk.com.
We strive to be prompt in our replies.
---